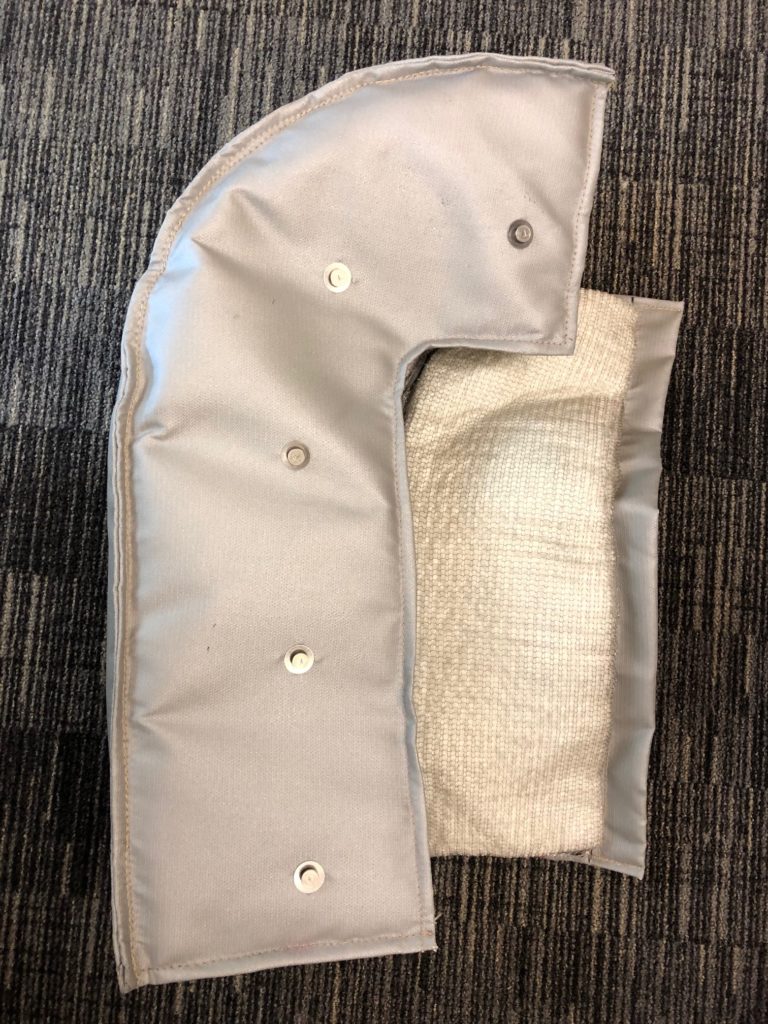 Insulation Blanket Specifications
Compliance and Performance:
ASTM C 553 Mineral Fiber Blanket Thermal Insulation Type VII, Complies
City Of Los Angeles Approval RR 25444
Fire Performance:
ASTM E 136 Behavior of Materials at 750°C (1382°F) Non-Combustible
CAN4 S114 Test for Non-Combustibility Non-Combustible
ASTM E 84(UL 723) Surface Burning Characteristics Flame Spread – Passed
Smoke Developed – Passed
CAN/ULC S102 Surface Burning Characteristics Flame Spread – Passed
Smoke Developed – Passed
Maximum Service Temperature:
ASTM C 411 Hot Surface Performance In Compliance with
ASTM C612 @ 1200°F(650°C)
Dimensional Stability:
ASTM C 356 Linear Shrinkage 1.49% @ 1200°F (650°C)
Moisture Resistance:
ASTM C 1104 Moisture Sorption 0.01%
Thermal Resistance:
ASTM C 518 (C 177) R-value/inch @ 75°F 4.2 hr.ft².F/Btu***
RSI value/25.4 mm @ 24°C 0.74 m²K/W
Corrosive Resistance:
ASTM C 665 Corrosiveness to Steel Pass
ASTM C 795 **** Stainless Steel Stress Corrosion Specification as per Test
Methods C871 and C692: U.S. Nuclear Regulatory Commission,
Reg. Guide #1.36: U.S. Military Specifications MIL-I-24244 (all
versions including B and C) Conforms
*MASTER FORMAT 1995 EDITION **MASTER FORMAT 2004 EDITION
*** at the time of manufacturing
Density:
ASTM C 612-93 – Nominal 8.0 lbs/ft3 128 kg/m3
ASTM C 553 – Actual
≥ 2" thickness 5.68 lbs/ft3 91 kg/m3
Available Facing:
Black fibrous glass scrim for single and multi-layer applications
Reinforced foil facing for single layer applications as special order only (minimum order quantities required).
Key Application Qualifiers:
Flexibility
Non-combustibility
Low moisture sorption
Fire resistant
Excellent thermal resistance
Does not rot or sustain vermin
Does not promote growth of fungi or mildew
CFC and HCFC free product and process
Made from natural and recycled materials
-Request Additional information on any of our products below-
Sorry, we have reached the maximum number of submissions.